Home
>
Office Space in Mayfair, London
Office Space in Mayfair London
Located on the corner of Oxford Street and South Molton Street, in the heart of London's West End, Mayfair Point provides the highest standards in serviced office solutions at competitive prices. We are committed to providing a professional, flexible service, which is tailored to the needs of your business.
Office Space in Mayfair, London
Mayfair Point's facilities are bright and fitted out to a high modern specification so to offer you the best solutions in your new high tech office space. The building is fully equipped with latest IT and telecommunications infrastructure and extensive meeting room, team office and hot desk facilities to suite all your needs and more. Our staff prides itself on their high standards of customer services ensuring that our customers can focus on running their business as effectively as possible in the best office space Mayfair has to offer in London.
Why Mayfair Point?
Oxford Street and South Molton Street are two of the most recognised addresses in London. The location uniquely benefits from direct tube links to every major train station in London.
Mayfair Point completed an entire refurbishment in June 2009.
Mayfair Point has been an established provider of quality serviced office space in London for over 12 years.
Highest grade of IT and Telecommunications services in London, ensuring your business is always online and available.
Flexible contracts starting from one month to 3 years, giving your business the agility it needs for office space in London.
All inclusive monthly bill, making it easy to budget and plan when booking office space in the London area.
Business support facilities – reception, administration, IT and telecommunications services, meeting rooms are available allowing you to focus on your core business.
Facilities management – we take care of maintenance, security, furniture and cleaning for you within your mayfair office space.
All the amenities you need including a fully fitted kitchen and showers, ideal for those that run or cycle to work.
For more information about our office space in Mayfair London, or to get in contact with us, simply visit our Contact page and we'll be happy to hear from you.
To book a viewing of our serviced offices, and to book office space in London with Mayfair Point, go through to our Booking Page.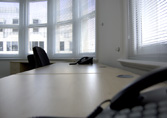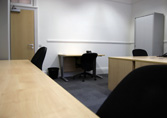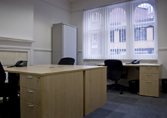 Located directly above Bond Street tube, 5 mins from Oxford Circus tube. Location uniquely serves all mainline stations with direct tube links.
Only 40 mins by road from both Heathrow and London City airports.
Luton - 52 mins
Gatwick - 65 mins
Stanstead - 72 mins
Mayfair Point
(Corner of Oxford Street and South Molton Street)
34 South Molton Street
London W1K 5RG

Many businesses end up with work to do in London, and often an office space in the capital wouldn't go amiss. Luckily, they're as easy to book as it is to book a hotel room!
The recession has brought with it a number of problems even for the best of companies and there is no time like the present to look at the options that are available.