Home
>
Hot Desks in Mayfair, London | Mayfair Point
Hot Desks in London
If you need a superb place to work in Central London but do not require a permanent London office space, our Hot Desk solution in Mayfair Point is perfect for you. Hot desks can be booked by the hour, half-day or day.
Hot Desks in Mayfair, London
Our location in the Mayfair District of London, with Bond Street and Oxford Circus tube stations within close walking distance, makes Mayfair Point an ideal place for working at a Hot Desk in London.
Simply book a hot desk in London, turn up and start working.
You will receive:
Your own office in London with a desk, telephone and high speed internet connection.
A quiet professional working environment.
Convenient Central London location close to transport links.
Administrative, reception and IT support should you require it.
Access to our Meeting rooms in London, should you require them.
Bookings can be made on-line to give you the control that you need.
Want to go ahead? Book a viewing by simply clicking through to our Booking Page.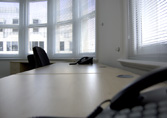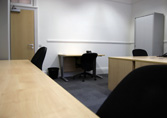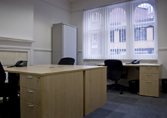 Located directly above Bond Street tube, 5 mins from Oxford Circus tube. Location uniquely serves all mainline stations with direct tube links.
Only 40 mins by road from both Heathrow and London City airports.
Luton - 52 mins
Gatwick - 65 mins
Stanstead - 72 mins
Mayfair Point
(Corner of Oxford Street and South Molton Street)
34 South Molton Street
London W1K 5RG

Many businesses end up with work to do in London, and often an office space in the capital wouldn't go amiss. Luckily, they're as easy to book as it is to book a hotel room!
The recession has brought with it a number of problems even for the best of companies and there is no time like the present to look at the options that are available.