Book Office Space in London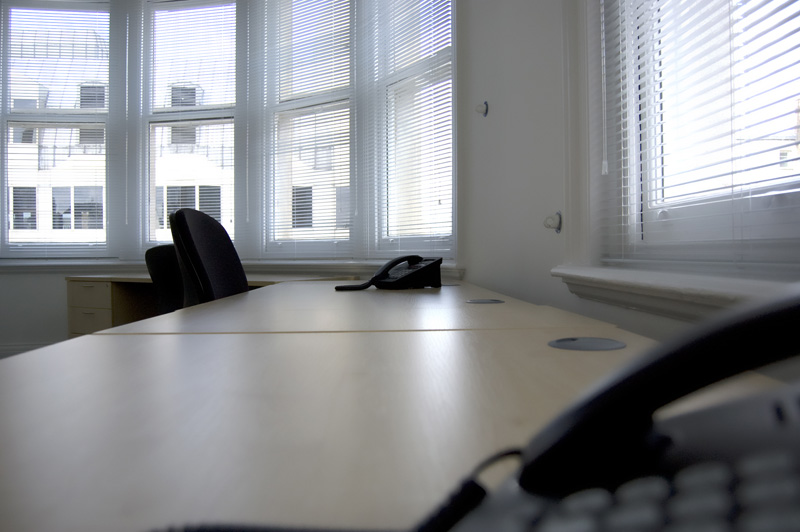 Without a doubt, the most affordable way to set up an office space in London, is to have a fully serviced office company do all the hard work for you. Significantly less time spent setting up the office, with much more of your time being able to be spent doing the more important things.
Office Space in London
At Mayfair Point, we provide Office Space in London which comes as a whole package. From the desks and chairs, to the stationery, the flip charts and the telephones, all the way to the refreshments, the kitchens, the toilets and the showers - it's all taken care of. Simply make your booking, turn up, and away you go.
Whether you need a single desk, or a whole office space, London's Mayfair Point can take care of it regardless of your requirements. Similarly, whether you need a desk for a day, a few days or just a week, extending all the way to a three year contract, we can manage it for you.
So, for more information about our Office Space, take a look at our Office Space in London page - or go ahead and make a Booking today.
For any questions or enquiries, feel free to Contact us and we'll get back to you as promptly as we can.
Located directly above Bond Street tube, 5 mins from Oxford Circus tube. Location uniquely serves all mainline stations with direct tube links.
Only 40 mins by road from both Heathrow and London City airports.
Luton - 52 mins
Gatwick - 65 mins
Stanstead - 72 mins
Mayfair Point
(Corner of Oxford Street and South Molton Street)
34 South Molton Street
London W1K 5RG

Many businesses end up with work to do in London, and often an office space in the capital wouldn't go amiss. Luckily, they're as easy to book as it is to book a hotel room!
The recession has brought with it a number of problems even for the best of companies and there is no time like the present to look at the options that are available.